| | |
| --- | --- |
| 1902-1903 Syracuse Orangemen | |
Coach: No Coach
Syracuse basketball entered its third season, still without a coach. Senior Earl Twombley was the team captain, and the de facto coach of the team. Frank Bohr doubled as the team manager and a guard.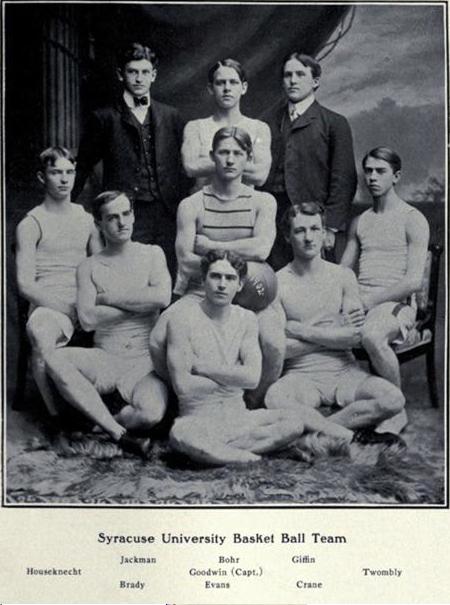 The team had some talent with star athlete Clinton Goodwin on the team, along with football players Twombley and Clarence Houseknecht, crew members Arthur Brady and Bohr, and track member Frank Consedine. It was also a young team relying on several sophomores. Without a full time coach, the team struggled to keep an organized effort on the court. They would lose their first seven games of the season, and finish at 1-8.
The director of athletics, Dr. John A.R. Scott would volunteer his services and assume the position as the Orangemen's basketball coach starting the following season.
©RLYoung 2005, 2006, 2008, 2015, 2016
[Scoring missing from five games indicated by the +]