Dr. John A.R. Scott was the Syracuse University athletic director at the turn of the century. After the 1902-1903 season when the team went 1-8, it was decided that the basketball team needed a coach, and Scott volunteered his services (up to that point the team's manager and captain would run the team). He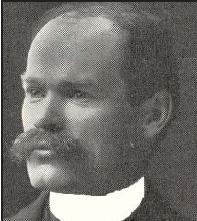 would coach the Orangemen for 8 seasons, winning 54% of his games, with winning seasons in five of his eight years.
After three consecutive losing seasons, Scott stepped down as head coach in 1911, and hired one of his former players, Ed Dollard to be the coach.
Scott was also the coach of the Syracuse track team, starting in 1902.
©RLYoung 2005, 2006