| | |
| --- | --- |
| 1910-1911 Syracuse Orangemen | |
Coach: John A.R. Scott
Sophomore Sol Bloom was the star of the team, leading the team in scoring in virtually every game, including a season high 17 against M.I.T. Bill Rugg was a solid contributor joining the team in mid January, and had a strong second half of the season. Lew Ryan was a steady forward, and Benjamin Tichnor was the team captain; Tichnor started the season out strong but dropped off as the season continued. The team strength was their speed on the court.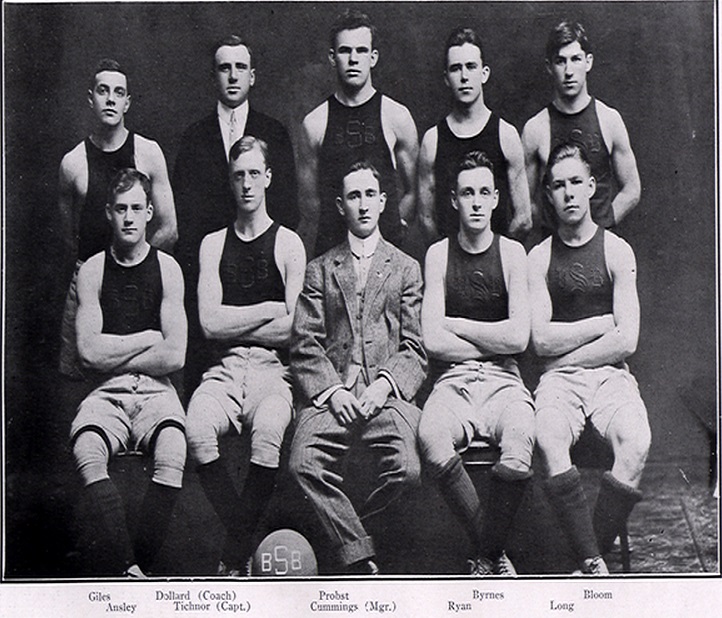 Overall the team was inconsistent in its play, and had a difficult time in consistently making baskets. They lost seven games in a row mid season, including four games in four nights. Many of their losses were by a considerable margin, and they would ultimately lose nine of their last eleven games.
The final game of the season was versus rival Colgate. The game was extremely physical, with more fighting than basketball being played. Walt Davey could not finish the game because of the physical beating he took. Syracuse's Rudy Probst and Colgate's captain Loeber got into several wrestling matches during the game (though neither was ejected). The game ended with Syracuse captain Benjamin Tichnor getting into a fist fight with Colgate guard Schradiech. This last fight required both coaches, the referee, and several players to break up the event. Following the game there were discussions over the next several days about Syracuse and Colgate permanently severing athletic relations, despite being each other's top rival. As it was, all athletic events for the two schools would be severed until Syracuse met Colgate the following February for basketball.
The next season would be more promising for Syracuse basketball as there would be help on the way, as the freshman team went 14-0 and had some stars that would be joining the varsity.
[Missing scoring from 2 games for most players, noted by the +]
© RLYoung 2005, 2006, 2008, 2018