| | |
| --- | --- |
| 1911-1912 Syracuse Orangemen | |
Coach: Ed Dollard
Syracuse had an experienced team, with two seniors at the guard position, including team captain Walt Davey, a speedy guard, and Bill Rugg. Sol Bloom was a solid offensive player and the team's designated free through shooter, and Lew Ryan was back from last year's starters. The addition of the talented Lew Castle made the Syracuse five a tough group. A couple other talented sophomores joined the group in Dutch Notman and Arthur Toomey.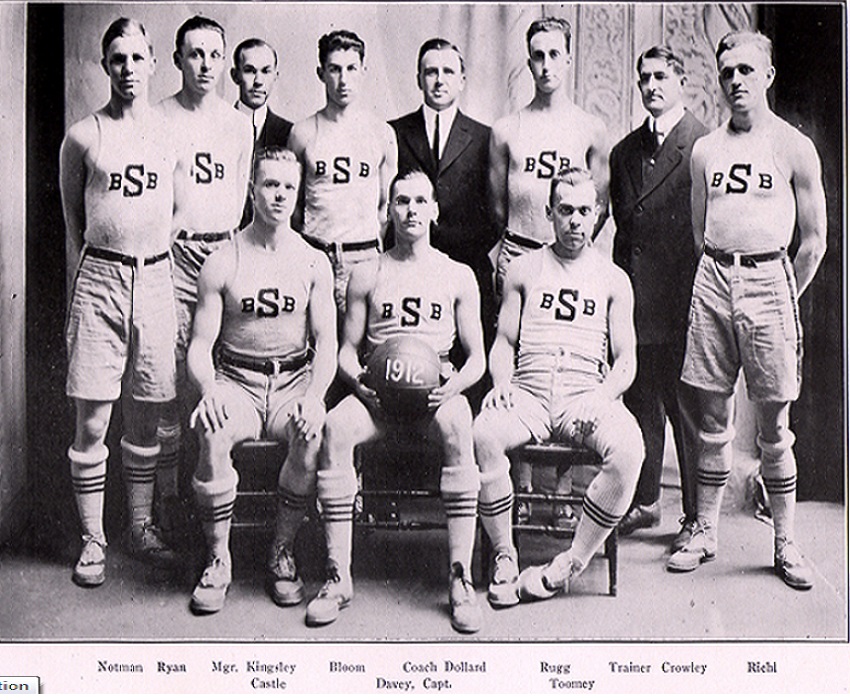 There was a change in college basketball rules which required players to use only one hand when dribbling the ball. Initially there was concern how Syracuse's veteran team would adjust, but they ended up handling it well. The team possessed good ball handling skills, and strong offensive abilities.
They would go 8-0 at home, 3-3 on the road. All three losses were close games that the Orangemen remained competitive until the end. Bloom and Castle would be the team's two leading scorers for the season. Against Oswego Normal on January 26th, the game was very physical and a riot almost broke out among the fans, though it was averted by the police on hand.
Syracuse played rival Colgate in a close game February 19th. The two teams ended up tied in regulation 22-22. Bloom made all seven of this free throw attempts in regulation to keep the game close. The Orangemen would outplay Colgate in overtime, and win 27-22.
[Statistics missing for three games indicated by the +]
© RLYoung 2005, 2006, 2015, 2019