| | |
| --- | --- |
| 1919-1920 Syracuse Orangemen | |
Coach: Ed Dollard
Syracuse was counting on its speedy guard duo of Captain Johnny Barsha and Danny Martin to lead the season. Unfortunately, Martin would miss the year due to injury. Sophomore Ken Lavin returned to school after two years overseas, and earned one of the forward positions. Pete Conlin was the center, and Wallie Parker would handle Martin's position.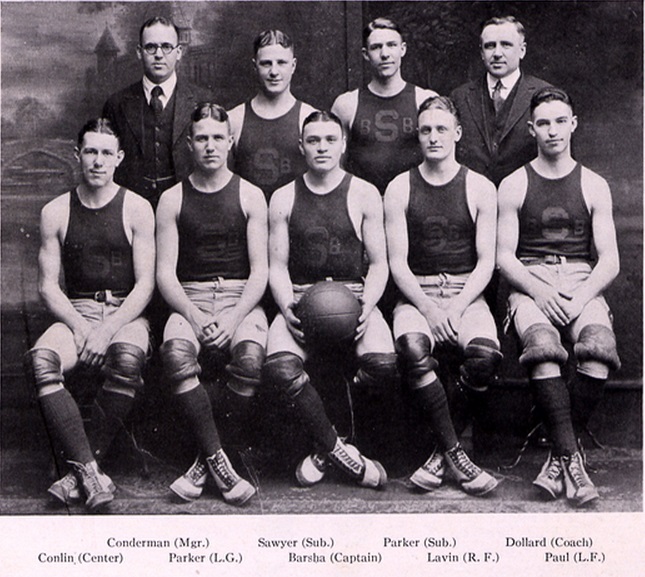 Unfortunately, early in the season, the team struggled to find the fifth man, and missed Martin's defensive prowess. Herm Sawyer and Henry Marquardt both tried the left forward position, but were found lacking. Then against Bucknell, Eddie Dollard started little used Nick Paul. Paul responded with a 10 point effort, and so Dollard kept him in the line up.
The team would start the season 2-3, but a few games after Paul started, they started to gel. Paul showed he was a flashy player and a solid free throw shooter; he would assume that position from Barsha. Lavin showed a nice perimeter shot and could also shoot free throws well. Conlin proved to be a strong scorer, and the team would win its last thirteen games of the season, the majority of them very handedly. They would beat the Crescents Athletic Club on February 7th, snapping the Club's 20 game winning streak.
Paul would lead the team in scoring, and would have one of the highest scoring seasons in Eastern College basketball (up to that point) with 216 points.
©RLYoung 2005, 2006, 2016
[missing box score from one game noted by the +]