| | | |
| --- | --- | --- |
| 6'1" | 180 lbs | Center/Forward |
| | |
| --- | --- |
| HS:Suffield Prep | Suffield, CT |
Season Stats

| Season | Cl | Pos | G | GS | FG | FGA | % | FT | FTA | % | Fls | DQ | Pts | PPG |
| --- | --- | --- | --- | --- | --- | --- | --- | --- | --- | --- | --- | --- | --- | --- |
| 1925-26 | So | C/F | 18 | 15 | | | | | | | | | 39 | 2.2 |
| 1926-27 | Jr | F/C | 9 | 9 | | | | | | | | | 37 | 4.1 |
| 1927-28 | Sr | F/C/G | 16 | 16 | | | | | | | | | 63 | 3.9 |
| Career | | | 43 | 40 | 0 | 0 | 0.0 | 0 | 0 | 0.0 | 0 | 0 | 139 | 3.2 |
Stan Richtmeyer was a solid all-around athlete for Syracuse. He was a center and forward on the varsity basketball team (lettering 3 times), and a left end on the football team (lettering in 1927).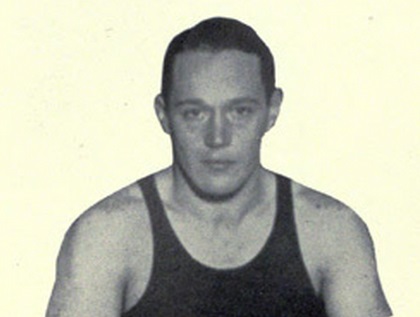 Richtmeyer was recognized as a good passer with a good shooting eye, though he did not take many shots. He was very quick on jump balls.
Richtmeyer was the center on the 1926 National Championship team, along with fellow sophomore Bill Eisemann.
He would miss the beginning of this junior season due to academic problems, joining the team in February. He would be the starting forward the remainder of that season, and would be a significant contributor down the stretch. Twice Coach Lew Andreas switched him to center moving Eisemann to forward to take advantage of Richtmeyer's superior defensive skills.
Richtmeyer would split time his senior season between forward and center. When Eisemann was declared academically ineligible in February, Richtmeyer was named team captain for the remainder of the season.
© RLYoung 2007, 2008, 2014, 2016