| | |
| --- | --- |
| HS: Binghamton Central | Binghamton, NY |
| | |
| --- | --- |
| Born: 5/5/1912 | Czechoslovakia |
Season Stats

| Season | Cl | Pos | G | GS | FG | FGA | % | FT | FTA | % | Fls | DQ | Pts | PPG |
| --- | --- | --- | --- | --- | --- | --- | --- | --- | --- | --- | --- | --- | --- | --- |
| 1933-34 | So | F | 8 | 0 | - | - | | - | - | | - | - | 4 | 0.5 |
| 1934-35 | Jr | F | 13 | 2 | - | - | | - | - | | - | - | 26 | 2.0 |
| 1935-36 | Sr | G/F | 16 | 11 | - | - | | - | - | | - | - | 69 | 4.3 |
| Career | | | 37 | 13 | 0 | 0 | 0.0 | 0 | 0 | 0.0 | 0 | 0 | 99 | 2.7 |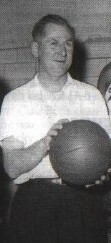 Marc Guley played guard three seasons for the Orangemen, lettering twice, and was captain of the 1936 team. He also played baseball for Syracuse in 1936. When Lew Andreas stepped down as head coach in 1950, he hand picked Guley who had been serving as his assistant as his successor. Under Guley, the program would reach some new highs, and unfortunately end in a new low.
Guley took the successful program Andreas had developed and put together a couple of strong seasons. His 1957 team was the strongest of the group, and became the first Syracuse team to go to the NCAA tournament, reaching the Elite Eight, before losing to eventual champion North Carolina.
Guley's teams were the first basketball teams to be integrated at Syracuse, with the likes of Vinnie Cohen, Manny Breland, and Jim Brown. However, he also had problems relating to the black players, and that along with other personal issues led to a slow disintegration of the program.
By 1960, the talent levels had dropped significantly, and Guley was relying on pulling talent from the football and baseball teams to compete. The team ended up losing 27 games in a row (at the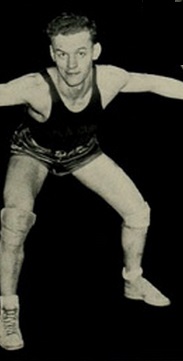 time an NCAA record) over the 1961 and 1962 seasons. Guley announced his resignation in 1962 effective at the end of the season, when the team was 0-16. A coach who had started out 130-88, went 6-41 his last two seasons.
During his time at Syracuse, as a player and head coach, the team went 163-136.
After resigning from Syracuse, he coached Physical Education at Cazenovia Elementary Schools for 18 years, retiring in 1980.
Guley also played professional basketball for the Binghamton Triplets and Newark Elks, and coached high school basketball in Delhi and Walton, New York. He was a communications officer in the Navy during World War II. Guley earned a doctorate in Education at Syracuse. Guley was born in Czechoslovakia, with his family moving to central New York when he was young.
Guley passed away in November 1990.
©RLYoung 2005, 2007, 2008, 2016