| | |
| --- | --- |
| HS: IMG Academy | Bradenton, FL |
| HS: Canarios Basketball Academy | Spanish Canary Islands |
| | |
| --- | --- |
| Born: 3/2000 | Amsterdam, Netherlands |
Season Stats

| Season | Cl | Pos | G | GS | Min | FG | FGA | % | FT | FTA | % | 3Pt | 3PA | % | Asst | Reb | DReb | OReb | Fls | DQ | TO | ST | BS | Pts | PPG | APG | RPG |
| --- | --- | --- | --- | --- | --- | --- | --- | --- | --- | --- | --- | --- | --- | --- | --- | --- | --- | --- | --- | --- | --- | --- | --- | --- | --- | --- | --- |
| 2019-20 | Fr | C | 21 | 0 | 146 | 19 | 24 | | 12 | 19 | | 0 | 0 | | 0 | 35 | 24 | 11 | 21 | 0 | 6 | 4 | 10 | 50 | 2.4 | 0.0 | 1.7 |
| 2020-21 | So | C | 18 | 0 | 160 | 12 | 26 | | 10 | 14 | | 0 | 0 | | 0 | 47 | 31 | 16 | 30 | 1 | 6 | 6 | 8 | 34 | 1.9 | 0.0 | 2.6 |
| Career | | | 39 | 0 | 306 | 31 | 50 | 62.0% | 22 | 33 | 66.7% | 0 | 0 | --- | 0 | 82 | 55 | 27 | 51 | 1 | 12 | 10 | 18 | 84 | 2.2 | 0.0 | 2.1 |
Jesse Edwards is a center for Syracuse basketball.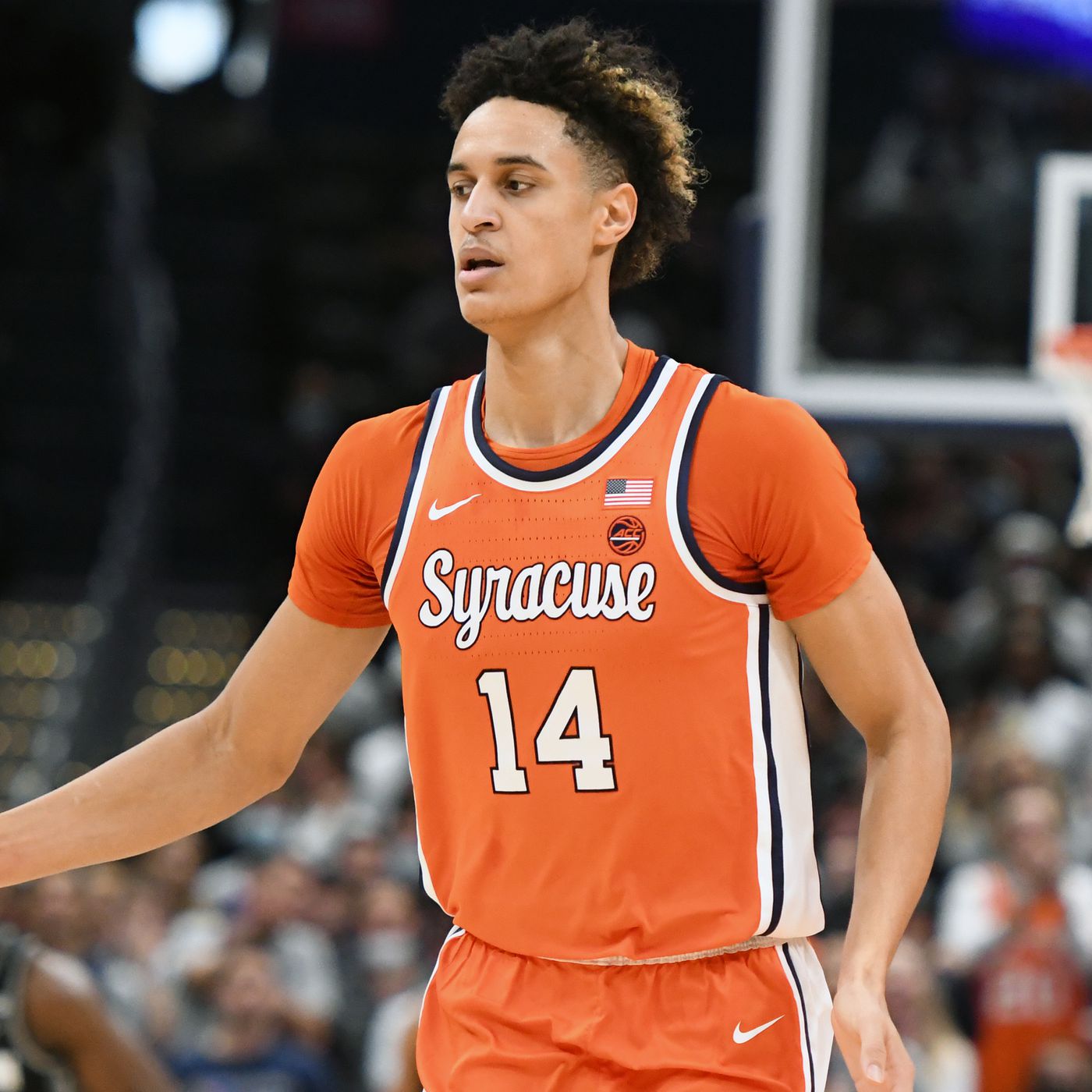 Edwards would see limited playing time his freshman season. He would show flashes of athleticism on the offensive end of the court, but overall struggled to play the physical level necessary.
Edwards would not see much playing time early in his sophomore season. His first game of note was against Miami where he played 23 minutes with 7 points and 6 rebounds. Edwards breaktrough game was in a loss to Georgia Tech on Feb 27th. He was far more active in the defensive flow, and scored 7 points with 8 rebounds. Edwards would remain part of the regular rotation for the last eight games of the season, giving Marek Dolezaj a break at the center position, and giving the zone defense a much different look.
© RLYoung 2019, 2020, 2021