| | | |
| --- | --- | --- |
| 5'11" | 145 lbs | Guard/Forward |
| | |
| --- | --- |
| HS: Elmira Free Academy | Elmira, NY |
| | |
| --- | --- |
| Born: 6/5/1883 | Breesport, NY |
Season Stats

| Season | Cl | Pos | G | GS | FG | FGA | % | FT | FTA | % | Fls | DQ | Pts | PPG |
| --- | --- | --- | --- | --- | --- | --- | --- | --- | --- | --- | --- | --- | --- | --- |
| 1908-09 | Sr | G/F | 15 | 14 | +28 | 0 | | +12 | 0 | | 0 | 0 | +68 | ~4.5 |
| 1909-10 | Gr | G/F | 4 | 0 | 1 | 0 | | 0 | 0 | | 0 | 0 | 2 | 0.5 |
| Career | | | 19 | 14 | +29 | 0 | 0.0 | +12 | 0 | 0.0 | 0 | 0 | +70 | ~3.7 |
Beal Banks was the captain of Syracuse Basketball in the 1909 season. Banks was a tremendous athlete, lettering in four sports at Syracuse including basketball, baseball (1909) and football (1905, 06, 07, 08). He was a outstanding football player, earning Honorable Mention All-American status at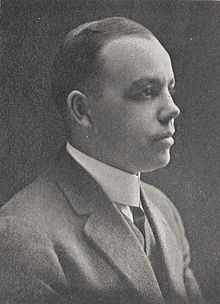 quarterback his senior season.
He was the second leading scorer on the team in 1909, behind Matt Lee, and the two of them split the free throw shooting responsibilities.
Following graduation, Banks would go on to have a long and successful career as a coach and athletic director. At various different schools he would coach several different programs, primarily basketball, football and baseball. He would coach basketball at Central University (KY), Drake, Tennessee, and Hartwick College. While at Central University, he coached the program to the Kentucky State Championship.
Banks would coach football at six different schools, with an overall coaching record of 99-72-10, and only three losing seasons in 25 years. He coached at Central University from 1910-1911, Ohio Wesleyan in 1912, Ohio University from 1913-1917, Drake from 1918-1920, Tennessee from 1921-1925, and Hartwick from 1941-1948. He coached at Central High School in Kentucky from 1927-1930. At Tennessee Banks went 27-15-3. It is legend that he introduced the orange and white uniforms for the Tennessee Volunteers.
'Pops' Banks would go to Hartwick College in 1941, where he would be the athletic director, and also coach the football, baseball, and basketball teams. He would retire from coaching in 1948, but remain on as athletic director until 1950. Banks legacy at Hartwick was such that the 'M. Beal Banks Award' is given to "the individual who has best pursued excellence in their sport to the best of their ability and have enthused others with their dedication and commitment". Banks was inducted into the Hartwick College Hall of Fame in 1996.
Banks passed away in 1970.
© RLYoung 2006, 2007, 2009, 2018
[Scoring missing from one game in 1908-09, indicated by +]