| | |
| --- | --- |
| HS: Central High | Syracuse, NY |
Season Stats

| Season | Cl | Pos | G | GS | FG | FGA | % | FT | FTA | % | Fls | DQ | Pts | PPG |
| --- | --- | --- | --- | --- | --- | --- | --- | --- | --- | --- | --- | --- | --- | --- |
| 1923-24 | So | C | 2 | 0 | | | | | | | | | 0 | 0.0 |
| 1924-25 | Jr | C/F | 7 | 1 | | | | | | | | | 0 | 0.0 |
| 1925-26 | Sr | C/F | 5 | 1 | | | | | | | | | 3 | 0.6 |
| Career | | | 14 | 2 | 0 | 0 | 0.0 | 0 | 0 | 0.0 | 0 | 0 | 3 | 0.2 |
Gordon Mahley was a good all around athlete, lettering in basketball, football and lacrosse at Syracuse. He was a reserve center and forward for three seasons on the basketball team, including the 1926 National Championship team.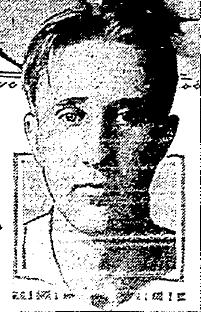 Mahley became a trial lawyer in 1929, and worked for private practices for over 30 years in the Syracuse area. In 1964 he was appointed a Syracuse city court judge, and from 1965-1972 was an assistant district attorney for Syracuse.
Mahley was named a Letterwinner of Distinction in 1984. He helped found the Syracuse Varsity Club. Mahley passed away in 1990.
[Statistics missing for 5 games for 1923-24, annotated by the +]
© RLYoung 2005, 2006, 2007, 2008, 2014, 2016