| | | |
| --- | --- | --- |
| 6'3" | 190 lbs | Forward/Guard |
| | |
| --- | --- |
| HS: Brooklyn Boys | Brooklyn, NY |
Season Stats

| Season | Cl | Pos | G | GS | FG | FGA | % | FT | FTA | % | Asst | Reb | Fls | DQ | Pts | PPG | APG | RPG |
| --- | --- | --- | --- | --- | --- | --- | --- | --- | --- | --- | --- | --- | --- | --- | --- | --- | --- | --- |
| 1963-64 | So | F | 23 | 14 | 35 | 89 | 39.3% | 14 | 24 | 58.3% | --- | 72 | 45 | - | 84 | 3.7 | --- | 3.1 |
| 1964-65 | Jr | F/G | 17 | - | 17 | 61 | 27,9% | 11 | 20 | 55.0% | --- | 40 | 25 | - | 45 | 2.6 | --- | 2.4 |
| 1965-66 | Sr | G/F | 28 | 25 | 51 | 122 | 41.8% | 4 | 11 | 36.4% | 45 | 75 | 40 | 1 | 106 | 3.8 | 1.6 | 2.7 |
| Career | | | 68 | +39 | 103 | 272 | 37.9% | 29 | 55 | 52.7% | +45 | 187 | 110 | 0 | 235 | 3.5 | --- | 2.8 |
Sam Penceal was a standout defensive player for Syracuse for three seasons. Penceal alternated between guard and forward, drawing the defensive assignment to guard the best offensive player on the other team, regardless of his position.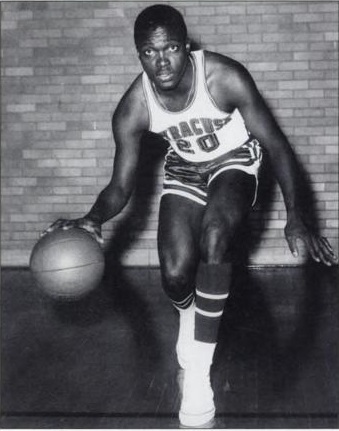 Penceal alternated between starting and being a reserve his sophomore and junior seasons, though he did play several minutes regardless of his starting position. Against Princeton his junior season, he drew the assignment of guarding high scoring Bill Bradley; though Bradley got his points and Princeton won the game, Penceal received accolades for his defensive effort. He was a consistent starter his senior season.
Penceal would later be an educator and principal in the New York City school system.
©RLYoung 2006, 2016, 2017